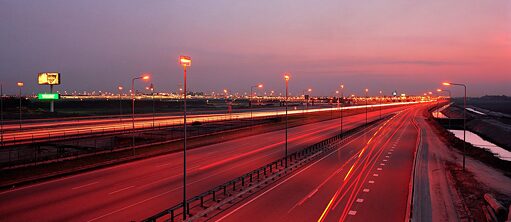 (please scroll down for English invitation)
In alle politieke kampen en zelfs in de olie-industrie is men het er thans over eens dat wij het fossiele tijdperk achter ons moeten laten. Maar hoe slagen wij erin ons los te maken van een technologie en een cultuur die elk gebied van het leven diep hebben doordrongen? En hoe zal het leven 'na de olie' eruit zien?

Rotterdam kan worden gezien als een etalage voor de successen en de verschrikkingen van de petromoderniteit. De stad ligt in een geografisch gebied dat eeuwenlang door de mens is gevormd en is een van de oliehoofdsteden van de wereld. Rotterdam heeft de belangrijkste oliehaven, de grootste raffinaderij en de meeste petrochemische fabrieken van Europa. De stad zelf werd herbouwd als een uitgesproken modern project na de totale verwoesting door – petromoderne – Duitse oorlogstechnologie in de Tweede Wereldoorlog. De breedte van de lokale ervaring met vele aspecten van de wereldwijde petromoderne opbouw en vernietiging maakt een verscheidenheid aan vragen mogelijk: over materiaalstromen, levenswijzen, economische en politieke grondslagen en koloniale verwikkelingen.

Op uitnodiging van het Goethe-Institut verblijft cultuurtheoreticus en curator Alexander Klose van het onderzoekscollectief Beauty of Oil (Berlijn/Wenen) twee weken in Rotterdam voor een eerste onderzoek naar de stand van zaken rond de petromoderniteit in de stad. Dit markeert het begin van een langere onderzoeks- en conceptuele fase ter voorbereiding van een tentoonstelling over 'petromelancholie', die Beauty of Oil samen met Brutus/Atelier van Lieshout in het najaar van 2023 in Rotterdam zal realiseren.

In een Petrosalon aan het einde van zijn onderzoeksverblijf zal Alexander Klose samen met de cultuurtheoreticus en wetenschapshistoricus Benjamin Steininger de eerste resultaten en conceptuele ideeën in het Goethe-Institut Rotterdam presenteren en ter discussie stellen. In de traditie van de vroegmoderne salons zal er gelegenheid zijn voor conversatie in een informele sfeer onder het genot van een hapje en een drankje.

Alexander Klose en Benjamin Steininger zijn stichtende leden van het collectief Beauty of Oil. Onlangs nog stelden zij samen de tentoonstelling Oil – Schönheit und Schrecken des Erdölzeitalters samen in het Kunstmuseum Wolfsburg. Zij zijn redacteuren van Erdöl – Ein Atlas der Petromoderne (Matthes & Seitz Berlijn, 2020).
De Petrosalons die zij sinds 2018 hebben georganiseerd, vonden tot nu toe onder meer plaats in Wenen (Oostenrijk), Minsk (Wit-Rusland) en Trondheim (Noorwegen).
Beperkt aantal plaatsen beschikbaar.
Aanmelden verplicht tot uiterlijk 20 april 2022 via Claudia Curio

»Investigating Petromelancholia: Petrosalon Rotterdam«, Goethe-Institut Rotterdam, 22.4.2022, 19:00, Westersingel 9
It is our pleasure to invite you to the PETROSALON ROTTERDAM on Friday, April 22, starting at 7 pm at the Goethe-Institut in Rotterdam, Westersingel 9.
The salon will be hosted by Alexander Klose and Benjamin Steininger, cultural theorists and founding members of the curatorial research collective Beauty of Oil (beauty-of-oil.org). Since 2018, the collective has been organizing PETROSALONS in various locations in Europe, including Minsk, Belarus, Trondheim, Norway, and Vienna, Austria.
The twilight of the Oil Age is looming. People from all political camps and even from the oil industry—now renamed energy industry—have started to agree on the necessity to go "beyond fossil". But how do we leave a technology and culture in which we are so deeply submerged? And what will life "after oil" be like?
Rotterdam can be interpreted as a showcase of the achievements and horrors of petromodernity. Located in a geographical region that has been anthropogenic — man-made — for centuries, it is one of the world's oil capitals. The city hosts the largest oil harbour, the largest refinery and the largest accumulation of petrochemical facilities in Europe. The city itself was rebuilt as a distinctly modern project after its total destruction by petromodern German warfare in the Second World War. The range of local experiences with all layers of global petromodern construction and destruction allows for a multiple set of questions: to the flows of materials, to ways of living, economical and political foundations and colonial entanglements.
At the invitation of the Goethe-Institut, Alexander Klose will spend two weeks in Rotterdam to start an investigation on the state of the city's petromodernity. The research will be used to conceptualise and prepare an exhibition on "petromelancholia", which Beauty of Oil will realise together with Brutus/Atelier van Lieshout in autumn 2023. During the PETROSALON ROTTERDAM, findings and conceptual ideas will be presented and discussed with the guests. The evening is an informal event in the tradition of the early modern salon: Everyone is invited to participate in the conversation, finger food and drinks will be served.
The PETROSALON ROTTERDAM is co-organised by the research collective Beauty of Oil(Berlin/Vienna) and the Goethe-Institut Niederlande.
Limited space! Please make sure to get your application by emailing to Claudia Curio until April 20, 2022 here