What might it feel like to live in New York City after fossil fuels?
One year later as planned and only with the help of an NIE (National Interest Exception) they are finally happening with Alexander Klose physically in New York City, and together with New York-based speculative designer Chris Woebken: three successive precognitioning sessions taking place on Oct 28/29/30 at tenfourteen. space for ideas, 1014 5th Avenue, New York, NY!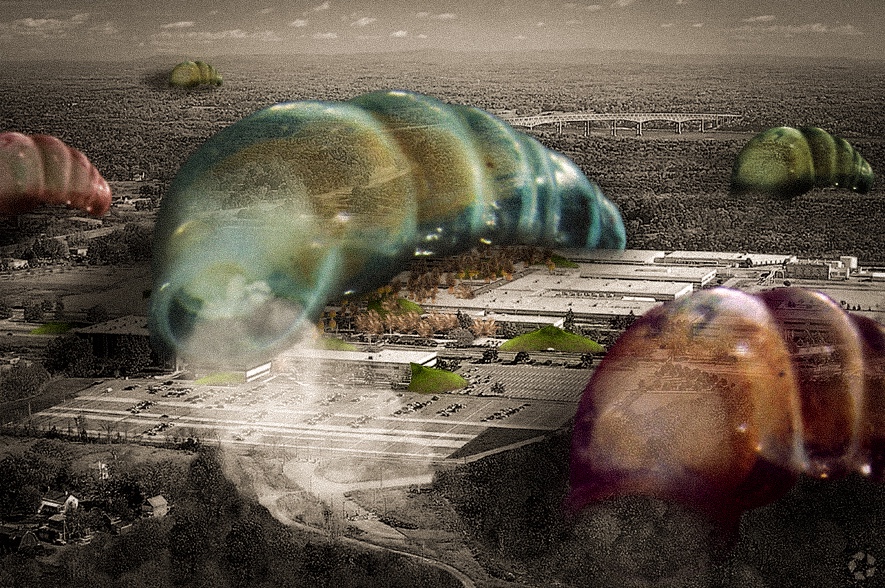 The fossil energy regime of coal, oil and gas has to and will end eventually, coal rolling and the renewed celebration of excessive fossil fuel consumption having been merely petromelancholic rebound effects… This is the backdrop for our ongoing research project on the histories and afterlives of petromodernity. How do we want to live in a post-fossil future? How and with whom will we develop new kinships after the social bonds connected to the resource economy and the exuberant promises of our 'Western Way of Life' are untied? Will we actively delve into a world of living materials and microbiological entanglements? Will we get beyond racism and patriarchy? Will we cease to privately own land?
Join us at one of three successive precognitioning sessions at 1014! Play out visions of urban renewal, societal reformation, and a post-extractivist approach towards natures and societies after the possible endings of fossil energy regimes.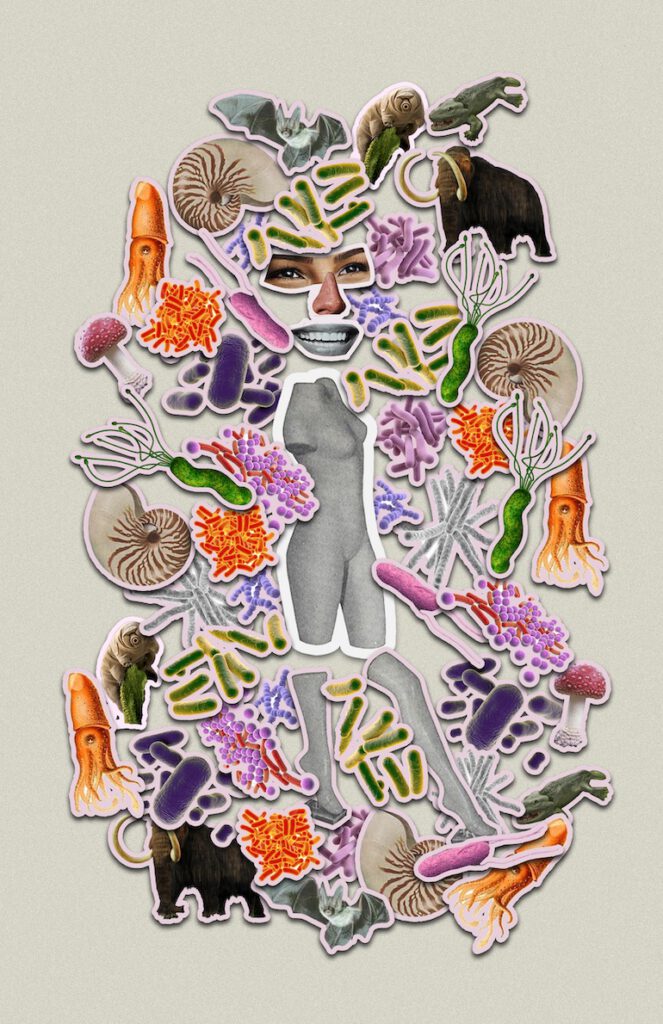 Through narrative techniques and design futures methods a series of bespoke design interventions and immersive installations transform 1014 into a hyper-reality testing environment. Using guided speculative role play and co-created moments of immersion, participants are encouraged to experiment with new values and beliefs that might emerge in a post-petro world. The scenarios and installations have been developed in collaboration with an architecture course at Columbia Graduate School of Architecture, Planning and Preservation, led by participatory futures practitioner Chris Woebken in partnership with cultural researcher Alexander Klose.
The idea of precognition: Being neither driven by big corporations nor by governments, the precognition process takes up the project of working with and on futures in an explicitly non-technocratic, experimental way. It avoids statistics-based "scientific" methodologies. Instead, it relies on collectively crafted visions and material-based artifacts and embodied roleplay. An archeology of the fossil presence: surveying infrastructures, collecting images and narratives that at the same time manifest all kinds of afterlives and hint to possible escape routes.
You're invited to join us as a participant on one of the evenings Oct 28, Oct 29, Oct 30. In two groups of max 15 people, visitors will walk through the installations and the precognitioning process accompanied by Alexander Klose and Chris Woebken and different 'lead speculators' from varying fields of practice and knowledge for each evening. We will explore and respond to new precognitioned values, myths, and cultural imaginations that might emerge while being shaped by the afterlives of petro-modernity.
Thursday 10/28, 6:30 – 9 pm with lead speculators Dan Taeyoung and Dr. Elizabeth Hénaff
Friday 10/29, 6:30 – 9 pm with lead speculators Aristilde Kirby and Frank Morales
Saturday 10/30, 6:30 – 9 pm with lead speculators Ayodamola Okunseinde and Ben Holbrook
For more information on the lead speculators scroll down.
Precognitioning Post-Oil is realized in cooperation with GSAPP Columbia University
and Goethe-Insitute New York,
https://www.goethe.de/ins/us/en/sta/ney.html
and commissioned by tenfourteen, space for ideas.
————————————————————————————————————-
Biographies:
Dr. Elizabeth Henaff
Computational Biologist and Artist
Dr. Elizabeth Hénaff is a computational biologist with an art practice. Her academic trajectory started with a Bachelors in Computer Science, followed by a Master's in Plant Biology (both from UT Austin) and a PhD in Bioinformatics from the University of Barcelona. At the center of her work is a fascination with the way living beings interact with their environment. This inquiry has produced a body of work that ranges from scientific articles in peer-reviewed journals, to projects with landscape architects, to working as an artist in environments from SVA to the MIT Media Lab. She has made contributions to understanding how plants respond to the force of gravity, how genome structure changes in response to stress, and most recently has turned her attention to the ubiquitous and invisible microbial component of our environment. She currently holds an Assistant Professor position in the Technology, Culture and Society department at the NYU Tandon School of Engineering in New York City.
http://idm.engineering.nyu.edu/henafflab/
Ben Holbrook
Playwright and filmmaker
Ben Holbrook is a Brooklyn-based (originally from NC) playwright and filmmaker whose works have been produced, developed, or commissioned by: Fundamental Theater Project, Ruddy Productions, The New York International Fringe Festival, The Memphis Fringe Festival, The Motor Company, Voices of the South (TN), Ugly Rhino(LA), Seoul Players (SK), Holiday House, Find the Light (LA), The Irish Arts Council, 45th Street Block Association, and Paper Lantern Theatre Company (NC). His films have been seen at the Big Apple Film Festival, The Imaginarium Convention, The Comedy of Horrors Festival, The Sickest Short Films Festival, and The Films Open Mic Festival. He's been awarded the Edward Albee Foundation fellowship, the Drama League Rough Draft Residency (partnering with Sam Underwood), Fresh Ground Pepper's Playground Playgroup Residency, The New Concepts Theatre Lab at UNC-Greensboro, Magic Time at Judson Church, and is the inaugural recipient of the Peter Shaffer Award for Excellence in Playwriting. Ben is also the co-owner of Full Metal Workshop.
Aristilde Kirby
Poet
Aristilde Kirby (she/they, b. 1991) is a poet, like the play of the ripples on the water. Daisy & Catherine², her latest chapbook, is out in November via Auric Press. Past works include Daisy & Catherine (Belladonna, 2017) & Sonnet Infinitesimal / Material Girl (Black Warrior Review & Best American Experimental Writing 2020). She has a Master of Fine Arts degree in Writing from Bard College. You can just call her Aris, like Paris without the P.
Frank Morales
Episcopal Priest, Writer and Housing Activist
Frank Morales is a legendary New York City housing activist, a radical Episcopalian priest who has been squatting in the South Bronx and on the Lower East Side since 1978. Morales was the housing organizer for Picture the Homeless, a homeless-led grassroots group that developed a multipronged program of direct action to secure housing for homeless people, alongside groups like Miami's Take Back the Land.
Morales currently co-leads Organizing for Occupation, a group of New York City residents from the activist, academic, religious, homeless, arts, and progressive legal communities who have come together to respond to the housing crisis. The group believes that safe and affordable housing is a human right and that, given the failure of government and the private sector to address the crisis, it is up to those who are most directly affected by it to secure that right through nonviolent direct action. The group intends to create housing through the occupation of vacant spaces and to protect people's right to remain in existing housing through community-based anti-eviction campaigns.
Ayodamola Okunseinde
Nigerian-American Artist, Designer, Anthropologist and Time-traveler
Okunseinde studied Visual Arts and Philosophy at Rutgers University where he earned his B.A. His works range from painting and speculative design to physically interactive works, wearable technology, and explorations of "Reclamation". He was nominated for the 2021 inaugural Knight Art + Tech Fellowship and is a 2021 fellow of the Graduate Institute for Design, Ethnography & Social Thought. His works exist between physical and digital spaces; across the past, present and future. Okunseinde's works ask us, via a technological lens, to reimagine notions of race, identity, politics, and culture as we travel through time and space. He holds an M.F.A. in Design and Technology and an M.A. in Anthropology from The New School. He is currently a Ph.D. student in Anthropology at The New School for Social Research and serves as an Assistant Professor of Interaction and Media Design at Parsons School of Design.
Dan Taeyoung
Designer, Architect, Teacher, Learner
Dan Taeyoung is a learner, facilitator, spatial designer, and technologist. His practice involves around collaborating to create architectural spaces and social collectives that embody how we might want to live together, as well as researching design and social tools that change the way we work together. He teaches at Columbia University GSAPP and NYU IDM; is a founding member of Soft Surplus, a co-founder of Prime Produce, a guild for social good, the NYC REIC, an real estate investment cooperative working towards anti-displacement and community land ownership.
Installations by:
Tashania Akemah, Adeline Chum, Ethan Davis, Jules Kleitman, Yingjie Liu, Brianna Love, Gloria Mah, Camille Newton, Aditi Mangesh Shetye, Kaeli Streeter, Carmen Yu
Film by:
Christoph Girardet