In the context of the congress »Unearthing the Present« (19.5.-22.5.2022), one of the final events after ten years of Anthropocene research and debate at HKW, together with the members of the Anthropocene-Working-Group Barbara Fiałkiewicz-Kozieł (PL) and Neil Rose (UK), Benjamin Steininger will be giving the seminar »Combustion: Reading the Ashes« on Friday, 20.5.2022, 5 pm. It is part of a series of presentations on Friday.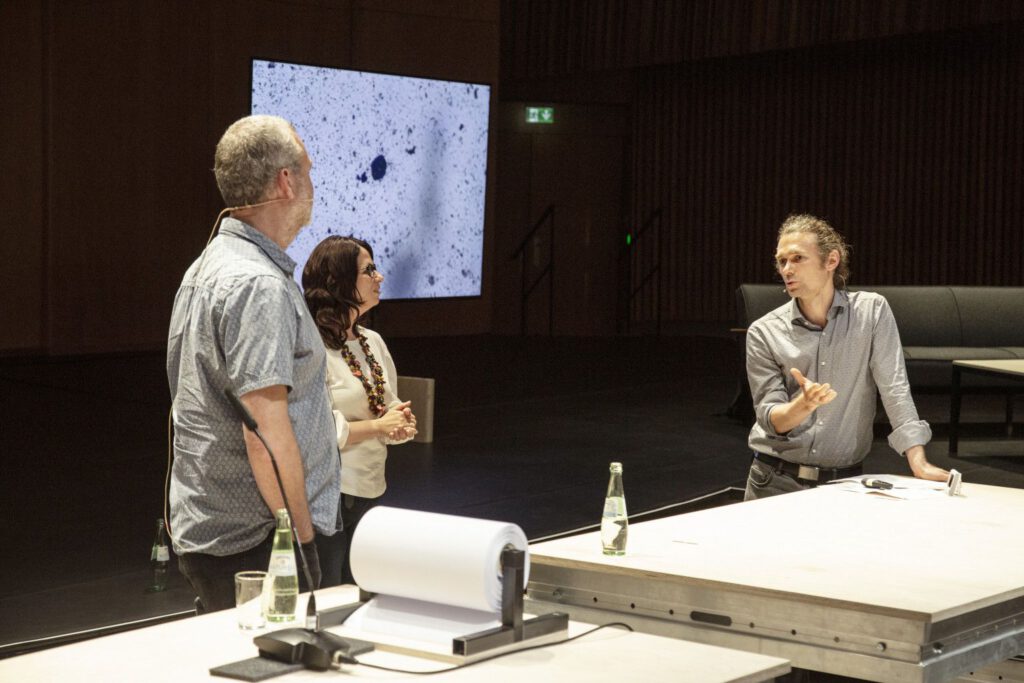 Find more about the congress »Unearthing the Present« (19.5.2022-22.5.2022) and the Workshop series »Markers – Material Delineations of the Present« (20.5.2022, 3–9 pm) at the respective links
In English // Free admission // Limited capacity, registration is desired:
Microplastics in bodies of water or organisms or the accumulation of radionuclides from nuclear weapons tests – anthropogenic markers have a political, technological and ecological history behind them. Developed from the online publication Anthropogenic Markers, researchers of the Anthropocene Working Group, humanities scholars and artists provide an insight into the laboratory practice of "Anthropocene forensics." Eight sessions examine chemical and biological fingerprints as demarcations for the new geological epoch of the Anthropocene. Registration for individual workshops is now open.