Exhibition at Brutus, in the port of Rotterdam, NL, Sept 1 to Nov 19
In bed with petroleum.
In the air.
On the road. On the plate.
All over and inside bodies.
It's a love affair that modern industrial civilization has been having with oil (and gas), its fuels and the materials created from it. More than that: it's a love of life, profoundly influencing how people live, move, eat, dress, love, experience, aspire, and believe. A love, though, that has increasingly expressed destructive aspects, excess, exhaustion, abuse, addiction, and contamination.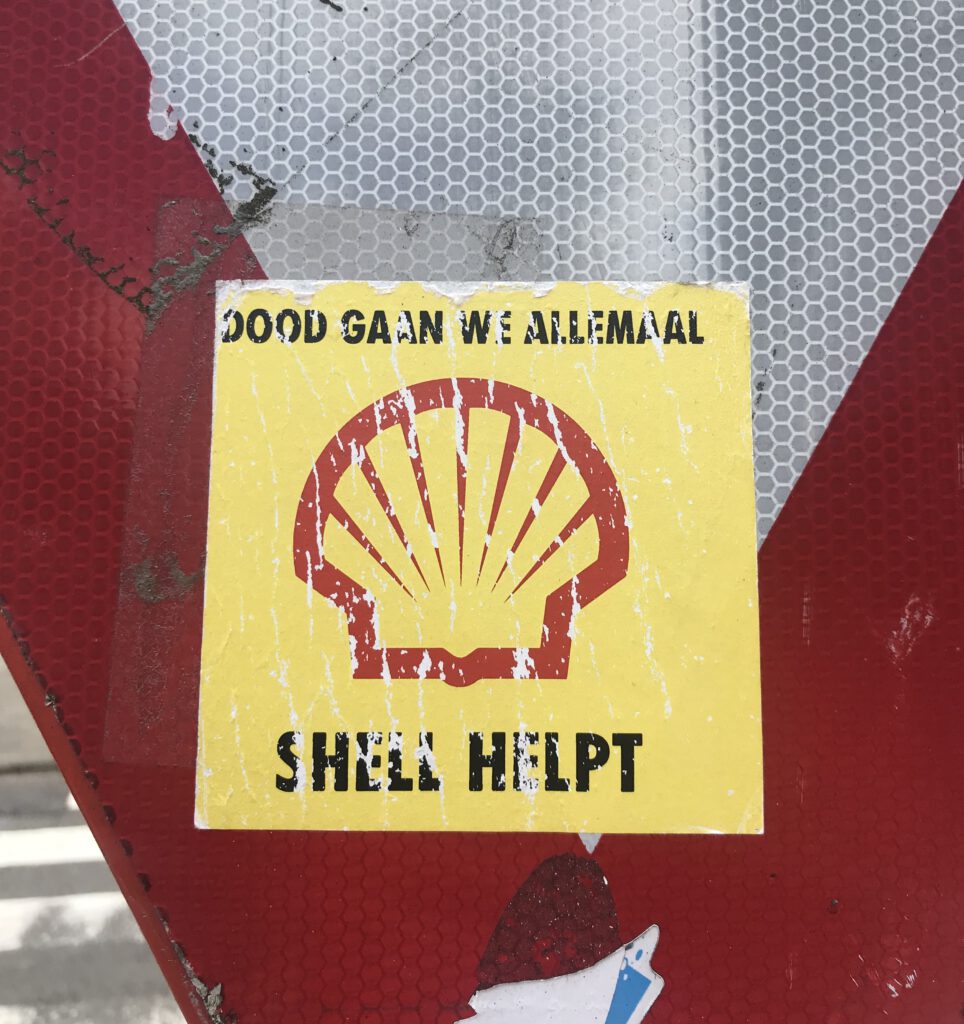 "Petromelancholia" is the condition that the US energy humanities scholar Stephanie LeMenager diagnosed as being at the core of her home country's cultural and political struggle to hang on to "oil culture". The more people realize that the age of oil is eventually going to end—and has to in regard to the state of the planet—the harder they cling on to it. Following this diagnosis, the world has lately been swept by waves of petromelancholia. Acknowledging the long-lasting success of these dynamics of denial, which started 50 years ago, a mere "energy transition" might turn out to be not enough to get over modernity's true love.
Wouldn't we also need acceptance and grief, reconciliation and reparations—processes that eventually lead to profound cultural, political and economic transitions?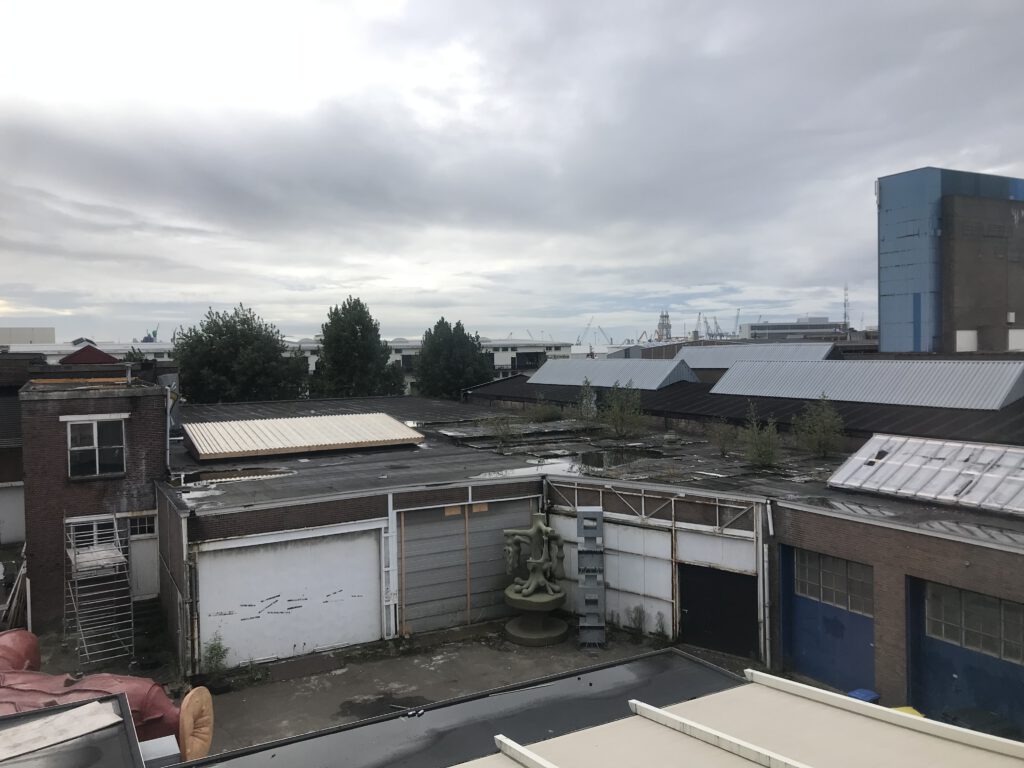 Upon opening of our OIL-exhibition in Wolfsburg two years ago, Joep van Lieshout, one of the participating artists, asked if we wanted to curate a follow-up show at his newly founded "artist-driven space" Brutus in the port of Rotterdam.
Rotterdam! One of the oil capitals of Europe, largest port, largest refinery, largest petroleum storage and processing capacities. Largely and radically rebuilt after WW2 in all kinds of modernist style — a through and through petromodern city.
And since our 2017 visit to a Delft 'Petroleumscapes' conference, the region had played a role in our own petroleumscapes research, resulting in 'Greenhause', a chapter of our Atlas and in some smaller essays and publications).
Though a comparably low-budget project, the possibility to bring our curatorial research there was tempting.
After one and a half years of preparation, with a short residency and a petrosalon at Goethe Institut Rotterdam in april last year as startig points and deciding additional help and motivation, the exhibition opened on Friday, Sept 1st! Other than our Wolfsburg exhibition, which claimed to show the first retrospective of 100 years of petromodern art, "Petromelancholia" is largely dedicated to our contemporary petromodern states of heart and mind.
The exhibition consists of four chapters:
1 In Bed with Oil
2 Oil Encounters
3 Toxic Legacy and the Museum of Petromodern Futures
4 Arts of Living on a Damaged Planet.
The opening paragraphs of this entry are from the wall-text of the first chapter. All four wall-texts can be downloaded as a pdf here.
Click here to see a photo documentation of all the works in the exhibition.
The exhibition is spread over the complete Brutus-compound and consists of four chapters. Here's a floorplan (click on image to enlarge or download as pdf).